SANWA GENERAL CONTRACTOR Inc.
We build & renovate food factories and functional warehouses with original designs & skills.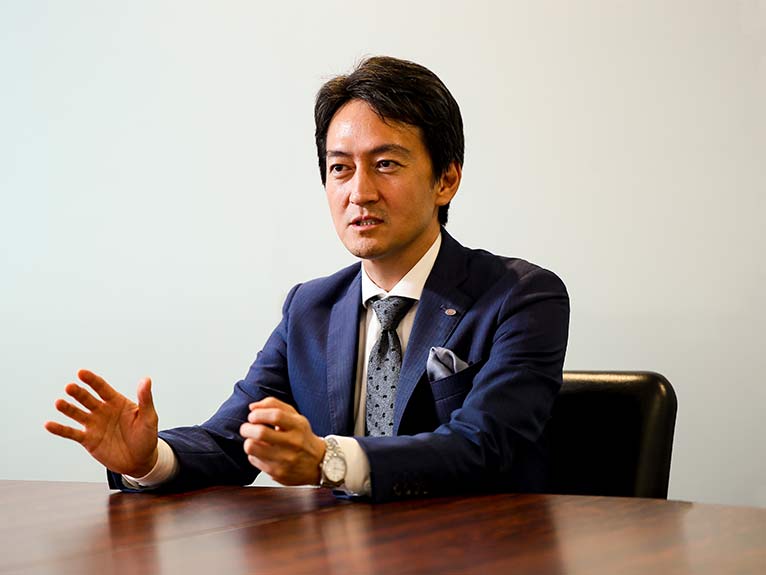 Company profile
Business content

Manufacturer

Construction/ Housing/ Interior
Feature / Strength

Sanwa General Contractor is a comprehensive construction company that celebrated its 74th anniversary in 2021. With a large number of achievements in the construction of production and logistics facilities, condominiums, commercial facilities, and civil engineering work for government agencies, we enjoy long relationship with major prestigious companies including as Suntory, Sugimura Warehouse, Paramount Beds, Yodogawa Steel Works, and Nichirei Foods.
Our 70 years of experience and expertise with major food manufacturers has recently enabled us to launch FACTAS®", a complete tailor-made solution service to increase values of food factories, developed with the eyes of our clients.


We have also been engaged in many condo project. Our "SI®200," an innovative design that separates the building structure from the interior and facilities to ensure the longevity of the entire building was certified as the nation's first model project of excellent housing for long-term use by MLIT (the Ministry of Land, Infrastructure, Transport and Tourism) for two consecutive years in 2009 and 2010.

In 2017, we launched the RiSOKO® brand, which undertakes the complete custom-made design and construction of special-purpose warehouses (warehouses for hazardous materials or frozen or refrigerated items, automated warehouses) .

Since its very first establishment, our sincerity has earned the strong trust of the clients. However, business policy alone is not enough to make us prominent enterprise. We believe we cannot survive with too many range of business scope, so we decided to focus on certain fields to stay as a company that "creates creators" and company that lasts for good.

Our competitors vary from major, medium and small-sized general contractors, house builders, engineering companies, and design firms, but we are striving to be a clear winner in three major fields, food factories, condos, and special warehouses.

We are a construction company, but what we offer is not just an architecture items. Most of our customers are small and medium-sized companies, and we know that having their own company building is a once-in-decades project on which they stake their future. So we must make the most of their investment. Our mission is to deeply understand the customer's business and working/management environment on the site, and realize the value that our clients truly needs, rather than simply accepting what our customer claims they need.
Construction is a valuable business that directly affects the interests of society and customers. What we offer cannot be offered by others.
Sales
Net assets

5 billion yen to 10 billion yen
Location
Prospective Partner
Industries

Manufacturer

Construction/ Housing/ Interior

Trading Company

Construction/ Housing/ Interior

Service/ Utilities/ Advertisement

Real Estate

Service/ Utilities/ Advertisement

Transportation/ Distribution/ Warehousing

Service/ Utilities/ Advertisement

Security/ Maintenance/ Cleaning

Service/ Utilities/ Advertisement

Electric Power/ Gas/ Energy

Service/ Utilities/ Advertisement

Geological Surveying/ Boring/ Excavation
Structures
Sales
Areas

Kanto

Saitama

Kanto

Chiba

Kanto

Tokyo

Kanto

Kanagawa

Kinki

Kyoto

Kinki

Osaka

Kinki

Hyogo
Message